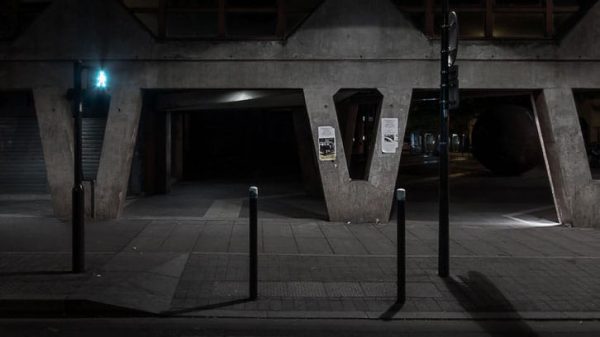 At night, in a city like Ivry-sur-Seine, one feels very small, crushed, fragile, reduced to nothing by the concrete architecture that dominates the city center.
The architectural choices may have been designed to better live together, but above all, one has the impression of a place where the human being does not really belong*.
The star-shaped architecture doesn't help our small, round and soft body (yes, I don't do enough sports) to feel comfortable. All these sharp corners give the impression that we are going to cut ourselves at the slightest touch with these cold walls…
*For this reason, I like that the only clue of a human presence in this photograph is the small green character of the traffic light.
See full-size photograph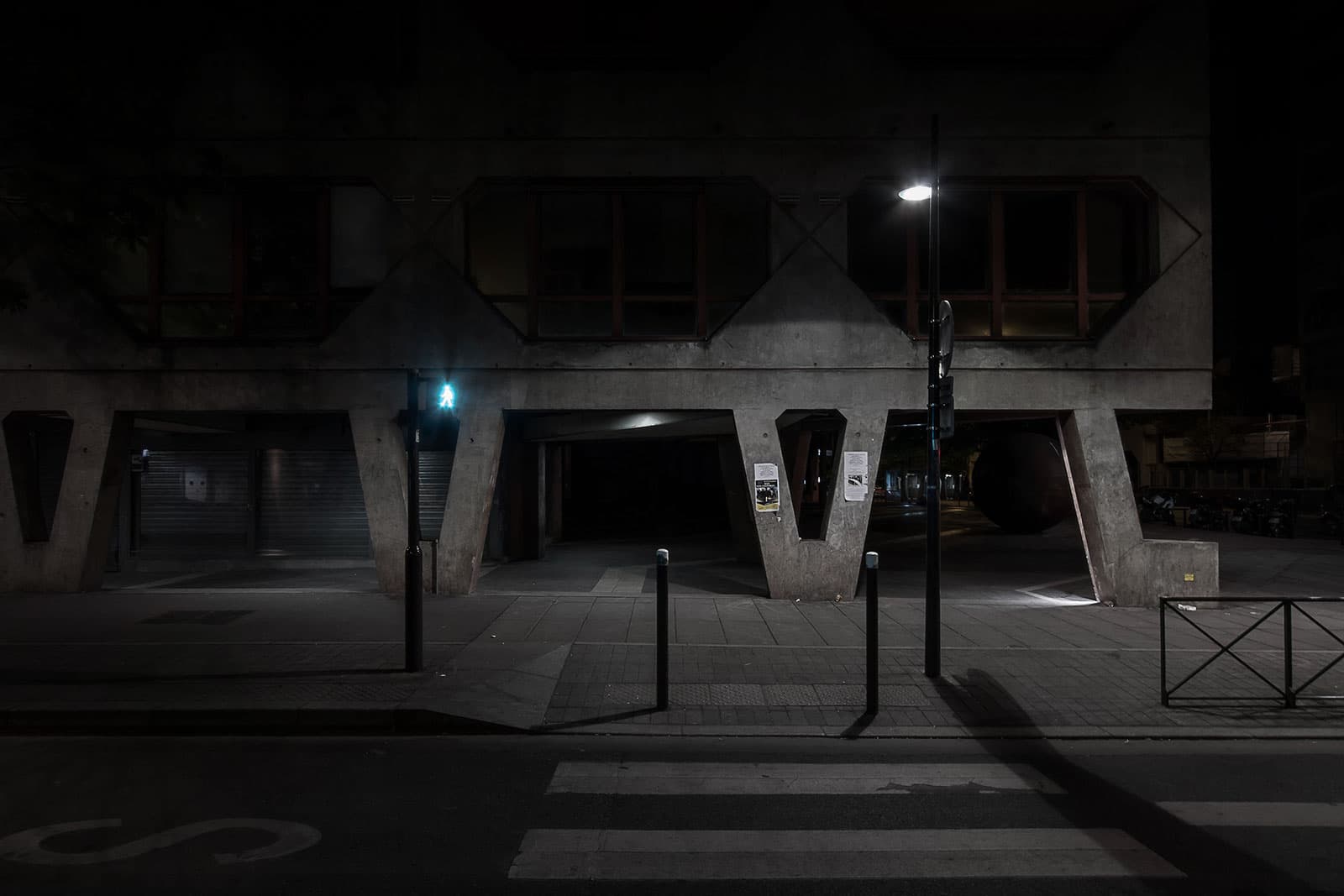 Complete series
This photograph belongs to the narrative night series : Concrete blocks