Richard Vantielcke, photographer for real ?
My name is Richard Vantielcke and I 'm a french freelance photographer living in Paris for the last decade.
I humblely :) define myself as a guardian of the legacy of surrealist painter Rene Magritte, whether in my work on urban photography, conceptual and narrative photography or selfportrait photography.
My photographic work focuses on the use of light and shadow and night photography to sublimate the everyday, by giving it a touch of mystery, strangeness, and weirdness sometimes …
Obsessed with the perfect mix between form and substance, my photographs stand out for its poetic, dreamlike often humorous approach, but always thoughtful in spite of appearances…
Narrative photography !

A successful photograph tells a story.
With digital cameras and photo editing, it is now easier to produce beautiful images, but it is much harder creating meaningful images within a personal and coherent universe.
A successful photograph must get a visceral impact on the viewer, it must catch his eyes, it must inspire him…
The aesthetic choices of composition, framing and lighting are involved in the development of what we want to show / tell / share : they are not the final goal of photography, just tools to achieve a "visual message."
I prefer an imperfect photograph which illustrates nicely its subject, rather than a perfectly executed photograph, which has nothing to show but its technical qualities.
Cinephile from an early age, Richard Vantielcke has repeatedly tried a unique approach to narrative photography through "conceptual photo novels", mixing narrative cinema and meaningful photographic framing construction to serve a story.
Why night photography ?


Night and the city lights can reveal places that seem insignificant during the day. They can then become unusual, mysterious, disturbing or even spooky …
Night and darkness have a major psychological impact on our imagination. It is therefore to take advantage of this collective unconscious associated with the dark to give more scope for photographs.
Night photography can multiply the strength of graphic urban constructions, façades and building envelopes, portraits or even a single street. With shadows and lights, it is very easy to stage a character, setting the viewer on what we want it to look and overshadow what we want to hide it. Sometimes even the main issue of night photography is to hide more than to show: the viewer's imagination do the rest.
Read my tips to improve your pratice of night photography
---
Press review
Online magazine Itchy Silk : Interview / june 2017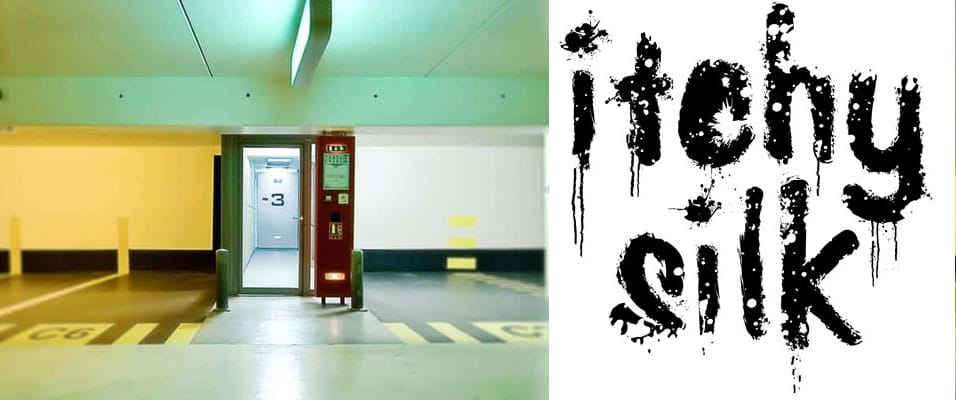 Read the interview on Itchy Silk
French born, Richard Vantielcke counts the great surrealist Rene Magritte as an inspiration and indeed an ongoing compass in terms of his photographic creativity. That said it would be reductionist to align the 41-year old French man's creativity to one source.
A self-confessed cinephile with a passion for giants in the field like; Brian De Palma, Stanley Kubrick and Alfred Hitchcock the cinematic gaze is clear to see in his images. Instead of a focus on technical beauty, Vantielcke urges us to be immersed and stirred by his stark occasionally desolate images of the urban world while engaging our minds in the thought provoking layers he creates.
Interview on Canon Professional Network – may 2017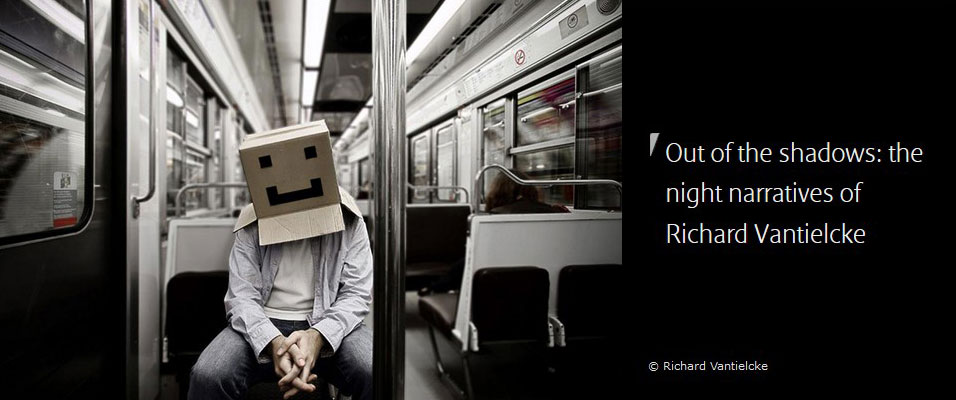 Read the interview on Canon Professional Network
At first glance the images of freelance photographer Richard Vantielcke seem to be stark, appearing to simply show the cold reality of urban cityscapes in the middle of the night. But look a little closer and you can begin to see humour, narratives and clear concepts within his pictures. In an exclusive interview he spoke to CPN writer Steve Fairclough to discuss his inspirations and reveals how he creates his quirky style of photography.
TV program on painter Edouard Manet on NHK – june 2010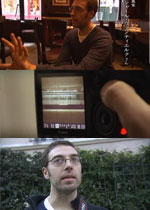 Featuring French photographer Richard Vantielcke, broadcasted on 6 and 16 June 2010 on NHK (Nihon Hōsō Kyōkai – Japanese public television).
Note : English subtitles are availables.
Camerapixo : Interview of the photographer / december 2010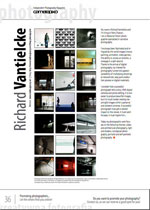 Interview Camerapixo webzine, with a lot of illustrations of my work.