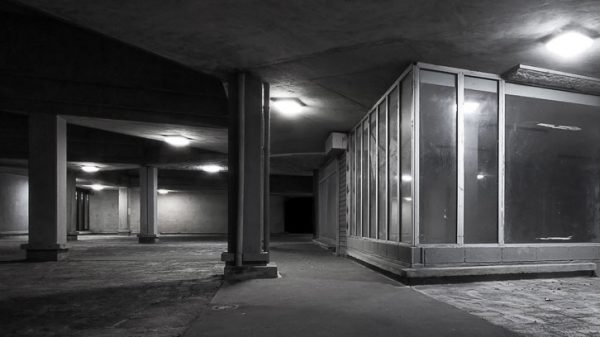 Still on Ivry-sur-Seine, at the corner of Georges Gosnat Avenue, I arrive in a kind of inner courtyard that leads to a kindergarten, and we can honestly say that it's very strange!
Part of my fascination with urban night photography is that I find myself in spaces originally built for the greatest number of people, and yet empty at night.
In the middle of nowhere, wandering through an abandoned urban landscape, which has lost its original function, your are caught up in a feeling of persistent loneliness.
If I had a little time, I would like to go back to all the Ivry-sur-Seine spots I photographed at night, to see them in the middle of the day, alive and inhabited.
See full-size photograph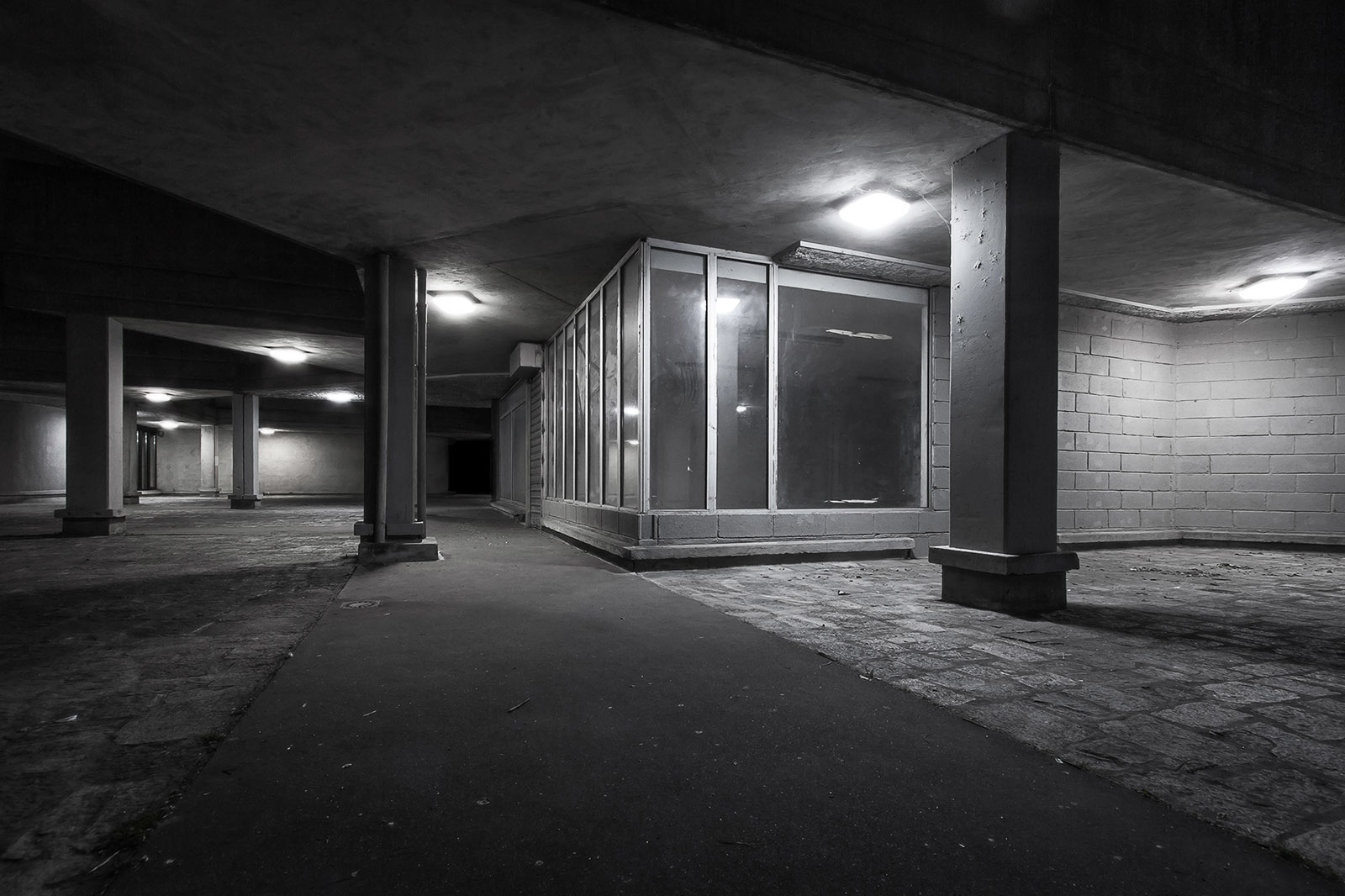 Complete series
This photograph belongs to the narrative night series : Concrete blocks