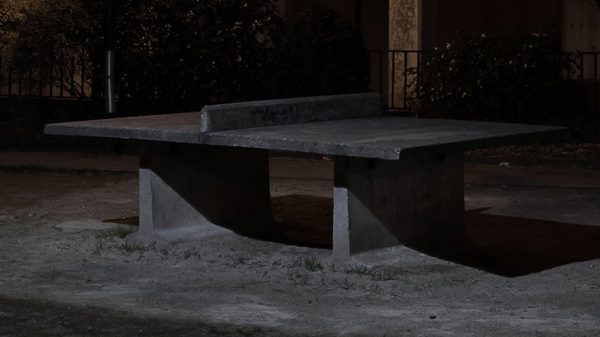 Someday we'll die.
Either we'll all get blown up in a nice nuclear bonfire.
Either we'll all die with our mouths open looking for air or water.
Let's say a gigantic meteorite, an army of zombie, a crazy president…
…
But this concrete ping pong table will stay!
1,000 years after we all died, it will still be there, intact.
A remnant of our time on earth.
And perhaps one day even further on, an advanced civilization will visit our beautiful land of concrete and discover this ping pong table in Ivry-sur-Seine.
Without the rackets and the ball that goes with it, they won't understand what it's for!
A grave?
A monument to the glory of a deity?
A gun?
A picnic table?
Our friends of the advanced civilization will be greatly annoyed by this monolithic structure…
See full-size photograph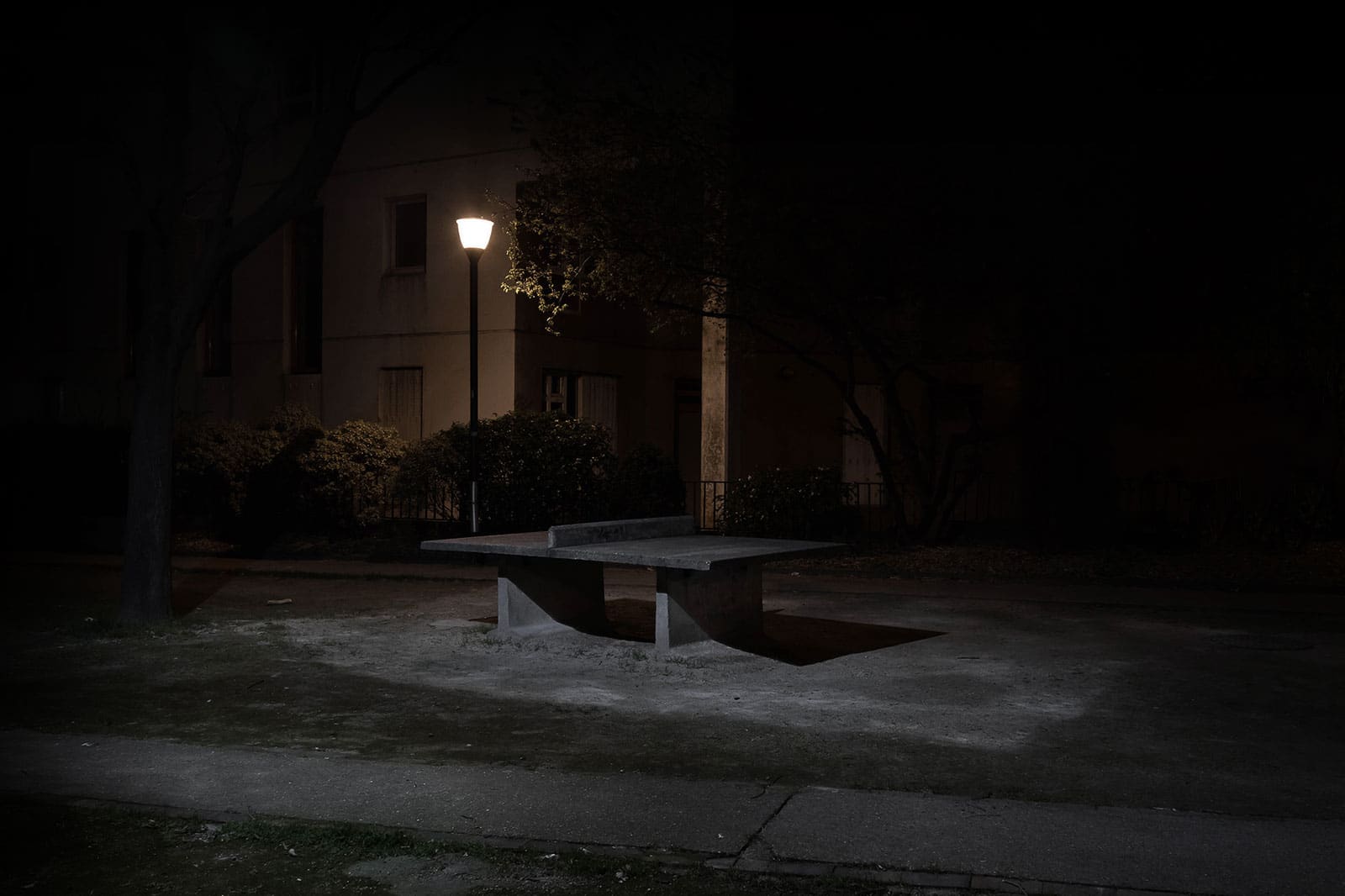 Complete series
This photograph belongs to the narrative night series : Concrete blocks