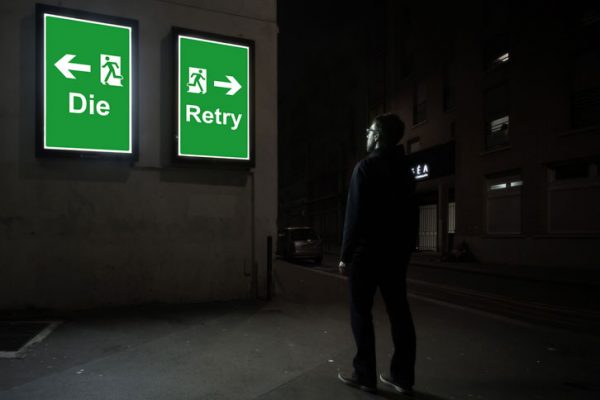 For casual or non gamers, Die and Retry refers to a kind of video game in which the principle of gameplay is that you have to die repeatedly to progress.
Before knowing the movements, the actions or the choices to be made to complete the level, you have to accept to see your character pass from life to death in multiple ways.
Yes, Nietzsche was wrong :)
This learning principle seems to me quite similar to the methods used by Google&CO to give birth to the next artificial intelligence that will all destroy us one day.
So, die or retry ?
SEE FULL-SIZE PHOTOGRAPH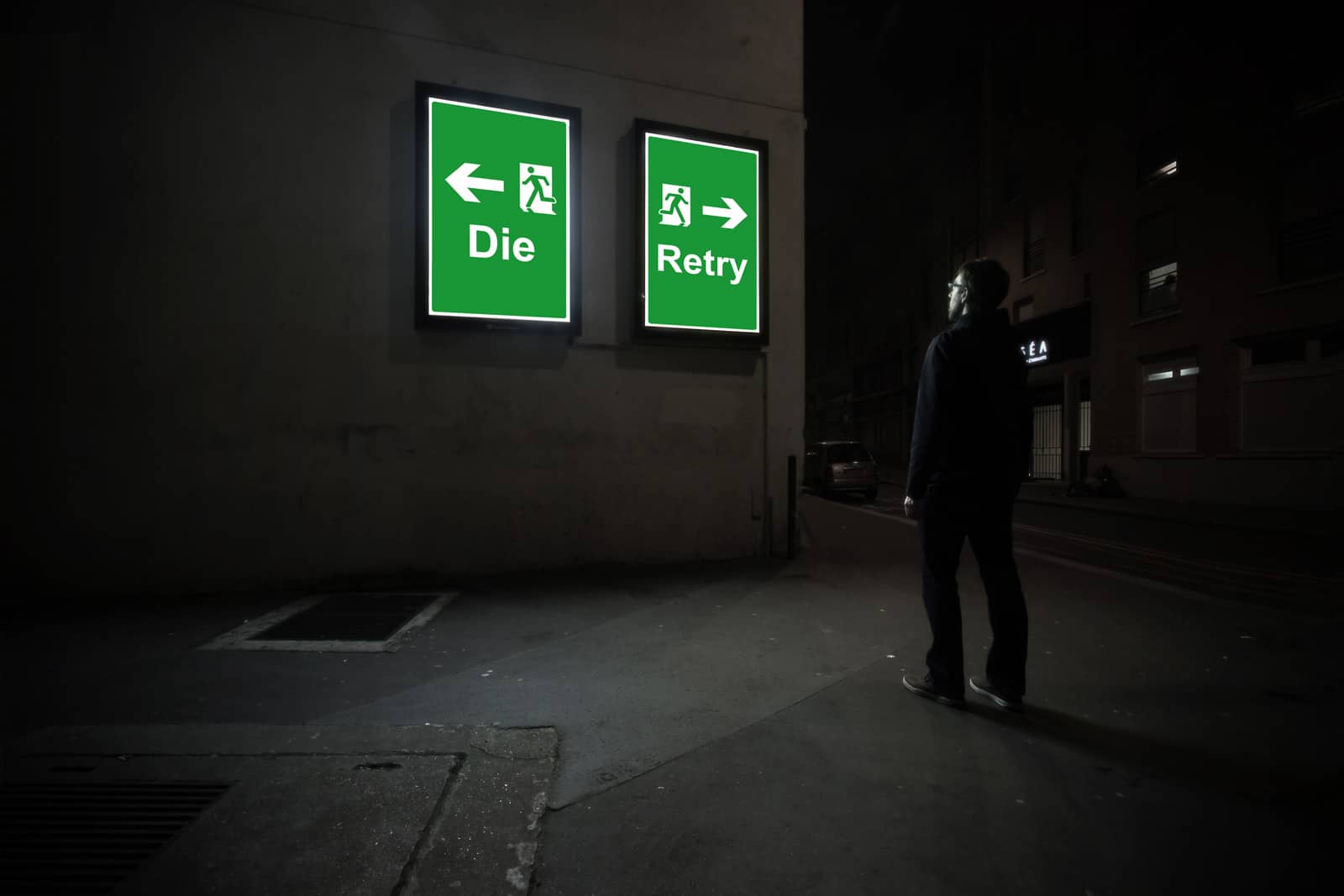 This photograph belongs to the series : Watching Big Brother