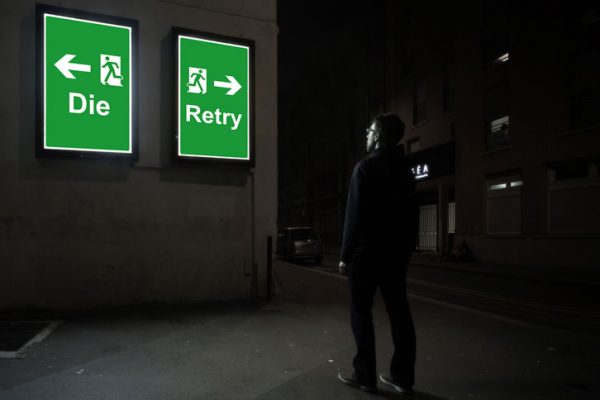 Pour les non initiés, le die and retry est un genre particulier du jeu vidéo dans lequel le principe de gameplay est qu'il faut mourir à répétition pour avancer.
Avant de connaître les mouvements, les actions ou les choix à effectuer pour terminer le niveau, il faut accepter de voir son personnage passer de vie à trépas de multiples façons.
On pourrait reprendre Nietzsche et lui dire qu'il avait carrément tout faux : Ce qui me tue me rend plus fort… au prochain tour…
Ce principe d'apprentissage me semble assez proche des méthodes employées par Google and co pour accoucher de la prochaine intelligence artificielle qui va tous nous détruire un jour.
Alors forcément mon alter ego allait un soir être confronté à ce choix cornélien… Die or retry ?
Photographie inscrite dans la série Watching Big Brother